Page 1 of 2
Supernatural in the news this week!
Catching Up With Current and Former Cast Members
Chad Lindberg (Ash) tells us 10 Truths About Being A Professional Actor In Hollywood
PopSugar
gave us
pictures
of Jeffrey and his family from the Indy 500
Jared Padalecki talked about his Represent campaign, David's Law and the Crisis Support Hotline in a Facebook video
Jared also tweeted
We've raised so much money from https://t.co/XfiZwtWXMU that I'm donating $120,000 today to #CrisisSupportHotline and anti-bullying!! #LYF pic.twitter.com/iSnXnWz5Xv

— Jared Padalecki (@jarpad) May 30, 2017
Aldis Hodge (Jake) announced
Ty Olsson (Benny Lafitte) tweeted about his new project
I'm in this . Great project . Looking forward to seeing it https://t.co/uZpRjADFbL

— Ty Olsson (@TyOlsson) May 28, 2017
Timothy has good news on his recovery
4 weeks ago yesterday since I caught a wee touch of the stroke. Been knocking it out in rehab. pic.twitter.com/Lx1EfEiOFQ

— Timothy Omundson (@Omundson) May 28, 2017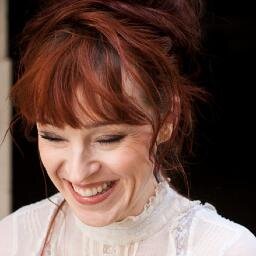 So proud of my pal @georgiadolenz and so lucky to be shooting this in June - get involved! RT/Donate #OpenHouse https://t.co/cFyJuoGiYr Rxxx pic.twitter.com/kGufjep8tc

— Ruth Connell ♕ (@RuthieConnell) June 2, 2017
Tyler will also be in a production from Oats Studio
Very exciting things coming from @oatsstudios. Happy to have been along for the ride!#OatsStudios https://t.co/LdEgrOmjEJ

— Tyler Johnston (@tylerjbjohnston) May 29, 2017
Tahmoh Pennikett (Gadreel) stars in Deadly Secrets By the Lake on the Lifetime Movie Network.
Tomorrow on @LMN part I of our deadly secret with my friends @TheSteveByers @TahmohPenikett #DeadlySecretsByTheLake pic.twitter.com/vcyKq96UGU

— Stefanie von Pfetten (@stefanievon) June 2, 2017
Alona Tal (Joe Harvelle) has a new movie out
Our movie is out! Check it out! It's a fun time! https://t.co/ffJFEdyJJL also available on iTunes! https://t.co/2mNP1P4zo6

— Alona Tal (@talalona) June 3, 2017
Lisa Berry (Billie the Reaper) has been nominated for a Dora Maven Moore Award for her work in Father Comes Home From the War.
Outstanding Performance - Female: @Soulpepper
,@dianeflacks @yyzbuddies,@_LisaBerry, @FactoryToronto,@sheepnowool #DORAS2017 pic.twitter.com/EU8JkNyX8I

— DoraMavorMooreAwards (@DoraAwards) May 30, 2017
Hit 'Next' for more news.