Page 1 of 2
Supernatural in the news this week!
Catching Up with Current and Former Cast Members
MovieTvTechGeeks interviewed several guest stars this week.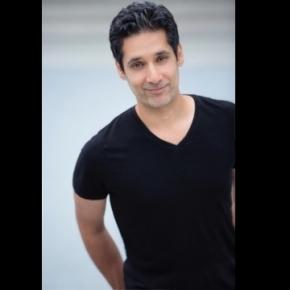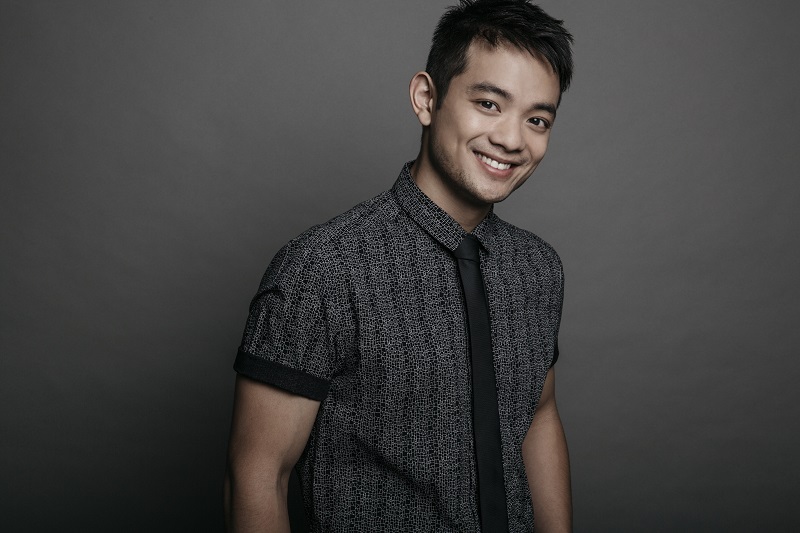 We can also see Osric in his film Matchbreaker.
You can get @MatchbreakerMov on digital tomorrow! pic.twitter.com/MtTdENkTag

— Osric Chau (@OsricChau) December 5, 2016
Gil McKinney was recognized for his character on Friday Night Lights.
Proud to make the list at #21 @postgradproblems but a "real scuzz bucket"?! ? https://t.co/eayf69JHiS via @postgradproblems

— Gil McKinney (@GilMcKinney) December 3, 2016
Gil also hosted Adam Rose on his radio show Outspoken
Thrilled to announce that my good friend and fellow #SPN alumni @RealAdamRose will be our special guest caller tomorrow on @keeneroutspoken pic.twitter.com/HquYDhnZu5

— Gil McKinney (@GilMcKinney) December 8, 2016
On his VLog Adam talked about finally landing the lead in a pilot
Carrie Genzel (Linda Berman, Just My Imagination / Lynda Bloome, Bugs) was in the news this week, being mentioned in an article in Soaps In Depth and a write up of her new film Parallel.
Thanks to @Kel_Larson & @soapsindepthabc for this mention in the current edition! SEASON'S GREETINGS premieres on @UPtv SUNDAY at 7 pm! pic.twitter.com/waUpqkD9lJ

— Carrie Genzel (@carrie_genzel) December 9, 2016
Thanks for the mention @WhatsFilming! Yes, great to see so many Canadians cast in PARALLEL, what an awesome cast.https://t.co/UU0WTefVaR

— Carrie Genzel (@carrie_genzel) December 4, 2016
You can now catch Adam Fergus (Mick, BMOL) in his series Clean Break
Heads up England and Canada https://t.co/Q9vfp1XBw2

— Adam Fergus (@adamfergus) December 3, 2016
Tim Omundson's series Downward Dog will be shown at Sundance Festival
Congratulations to everyone involved with this beautiful little show...myself included, I guess. https://t.co/GcatW7RHmj

— Timothy Omundson (@Omundson) December 5, 2016
Colin Lawrence's (Dr. Gregory Marion, Keep Calm and Carry On / Reggie Hull, Free To Be You and Me / Jason, Faith) film
Rememory
will be shown ath the Sundance Film Festival
Sundance Film Festival 2017 Premieres and Documentary Premieres (Photos) https://t.co/qGCYuYdOeP via @variety

— Colin Lawrence (@colinlawrence97) December 7, 2016
Colin also appears in Hulu's new series Shut Eye.
shuteyeonhulu's video https://t.co/uTfAso1d87. Check this show out. Might see a familiar face or two.

— Colin Lawrence (@colinlawrence97) December 7, 2016
Kathryn Newton (Claire Novak) has been out and about.
Kathryn Newton – Dior Lady Art Los Angeles Pop-Up Boutique Opening Event 12/6/ 2016 https://t.co/ezxCZEMYKP pic.twitter.com/6WoPtLxe2t

— CelebMafia (@Celeb__Mafia) December 8, 2016
#ramonesranch @JDKingMusic with The Très Chic Trio @KathrynLNewton @theBCButcher at the #MIDNIGHTRENDEZVOUS ????⭐️?? pic.twitter.com/gg1xePKYHL

— Linda Ramone (@lindaramone) December 4, 2016
Katie Cassidy (Ruby #1) just finished a cover shoot.
Thank you @venicemagftl for an awesome cover shoot! https://t.co/JHR6Uu8HjW pic.twitter.com/iATT4DP2hO

— Katie Cassidy (@MzKatieCassidy) December 8, 2016
Katie Sarife has a new career, teaching!
?✨ASPIRING ACTORS✨? I started an acting studio.4 info on LA classes or skype lessons call 818-650-2849 or email This email address is being protected from spambots. You need JavaScript enabled to view it.

— Katie Sarife (@katiesarife) December 6, 2016
Matt Cohen (Young John Winchester) was honored for his role on General Hospital.
Have to agree with this one cause I so love Griffin now needs a nice girl @mattcohen4real #GH pic.twitter.com/NTgSK6qpzI

— Laura fischer (@LauraFicher) December 9, 2016
Magic of @gishwhes: "It gets people to do things that are completely outside their comfort zone," says @mishacollins https://t.co/ygkbRMZirU pic.twitter.com/gUodvfkOIu

— CBS Sunday Morning (@CBSSunday) December 4, 2016
Jared has been in the news this year.
Congratulations to @jarpad on his 3 @EW covers in 2016 ???@cw_spn and @GilmoreGirls #ProudFan pic.twitter.com/dWckrH7ZGI

— Just Jared Padalecki (@Team_SamW) December 7, 2016
All Things Rob Benedict and Friends
The Kings of Con continues to release episodes
Louden Swain released its newest track
#MusicMonday! This week's #NewSwain is called Fair. Listen & Share! Pre-Order today @iTunes, @Amazon, @GooglePlay! https://t.co/WxnlV5AAr0

— Louden Swain (@LoudenSwain1) December 5, 2016
Dec19 @Mark_Sheppard is joining our @StationBreaks party. Misha & Ruth are super excited. https://t.co/mhstXLUZIo pic.twitter.com/UO4pS0idzb

— Jason Manns (@jasonmanns) December 6, 2016
What?! We're in the top 20!! Go for #1..??? @StationBreaks @Billy_Moran @jasonmanns pic.twitter.com/WIfSFnSsyF

— Rob Benedict (@RobBenedict) December 10, 2016
Hit 'Next' for more news.